5 Ways A Kiosk Can Make Your Business More Efficient
Automated Teller Machines (ATMs), self-service checkout in grocery stores, digital ordering stations in quick-service restaurants, self-check-in at airports – the list goes on and on. Kiosks are everywhere these days, providing a service that it used to take an agent or clerk to provide.
So why is it that kiosks are so popular? What are the benefits they bring to businesses? The big one is increased efficiency, and as every business owner knows, better efficiency means cost savings, higher productivity, and ultimately a healthy impact on your margins.
Here are 5 ways that a kiosk can boost efficiency in your business operations.
Free up time for higher-value tasks
Do you really need a salesclerk ringing through purchases all day? That time could be better spent on service rather than sales, building relationships with customers, answering their questions, up-selling and cross-selling, and so on. When you let kiosks take care of sales so your people can focus on service, you will find conversion rates and average transaction values start to go up.
Boost staff morale
An issue with having staff chained to point of sale all day is that it is repetitive, mundane work. It's not hard to understand why a cashier might get bored on the job and find their motivation levels low. When that all gets handed off to kiosks and people can engage in more stimulating, rewarding tasks, you find their morale goes up; and with it, their productivity.
Cut down on labor costs
No one likes the idea of machines replacing people in the workplace. But the truth is, kiosks cost a lot less than an annual salary and they run 24/7 so you don't need multiple people to cover all shifts. What you save on paying people for cashier or order-taking roles, you can invest in training them up to higher skilled positions that add further value to your business.
Slash wait times
No one likes waiting around, whether it's lining up to make a purchase, to place an order at a fast-food joint, to be seated at a table, or to check your luggage in. One of the biggest selling points of kiosks is that they speed up service, helping to cut queues and therefore boost customer satisfaction. But just importantly, the faster and more efficiently people are served, the higher your throughput, so you end up with increased sales volumes.
Get it right first time
Most of us have experienced being sent the wrong order in a restaurant because a member of waiting staff misheard or wrote the order down wrong. It happens, we're all human and mistakes are a fact of life. But kiosks can cut out that element of human error. Or at least, if a mistake does happen, it's down to the customer selecting the wrong item or touching the wrong button.
Even then, with every order and sale displayed clearly on a screen, the customer has the chance to spot and correct the mistake. Errors cost time and money when you have to put them right further down the line. With kiosks, most mistakes can be put right there and then.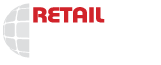 1663 Fenton Business Park Court,
Fenton, MO 63026