How Self-Service Can Help Ease Staffing Pressures In Hospitality
The hospitality sector is facing a post-COVID labor crisis. After being largely shut down during the depths of the pandemic, it's great to see bars, restaurants, hotels, and entertainment venues open for business again.
But when they were shut down, many of these businesses had no choice but to lay staff off. That put millions of people out of work, who then had to find some other means of employment.
Even with the hospitality sector up and running again and trying to make up for lost time, it's finding it hard to attract former employees back. One in three people who have previously worked in hospitality say they won't return. As a result, the industry has more than two million unfilled vacancies in the US – roughly a third of all listed jobs in the country.
This is a major challenge for a sector of the economy that has been hit harder than most by the pandemic. If you're a restaurant owner, run a bar or a leisure venue, being short of staff might mean you can't run at full capacity, or else aren't able to provide the optimum level of service you want to give to your customers.
Either way, the end result is that you're not going to be able to maximize your turnover, something hospitality businesses so desperately need to do if you are to start clawing back COVID losses.
How kiosks let you achieve more with less
There are, however, solutions aside from recruitment.
Self-service technology has been making a big splash in the quick service restaurant (QSR) sector for as long as a decade now. Head into any MacDonald's, Burger King or even a Nando's and you'll be familiar with the idea of ordering and paying for your meal on a large touchscreen console, before waiting/taking a seat while your order is prepared.
The reason self-service kiosks have taken off with QSRs is because they make fast food even faster. Not having to wait to place your order with a person reduces bottlenecks, increases throughput, and means more meals can be served. That's great for the restaurant's bottom line. But diners love the self-service concept, too – two-thirds of customers say they'd dine out more often if self-service kiosks were more widely available, while a third said they'd choose a kiosk over a cashier even if the waiting times for both were the same.
This should be reason enough for any business owner in the hospitality sector to sit up and take notice of self-service. But at a time when they are seriously struggling to attract the numbers of staff they need, there's another big incentive.
Kiosks reduce the burden on your existing staff. If you have a machine that can take orders, book a table, process payments, dispense tickets, check guests in or whatever it may be, that's one less job for the employees that you do have to worry about.
The experience of the QSR sector has shown that self-service kiosks are reliable, efficient and if anything, improve the customer experience – to the point where many want to come back because of the self-service option. These are exactly the kind of things the entire hospitality sector needs if it is to make good on the promise of post-COVID recovery.
But the clincher is surely this – self-service kiosks allow you to deliver efficient, high-quality service that your customers will love even without getting staffing levels back up to their pre-pandemic levels. With a kiosk handing off key parts of the customer journey to customers themselves, staff can spend their energies getting other areas of service just right. It means you're doing more with less, always a dream scenario for any business, and nothing short of a necessity given the industry's current labor issues.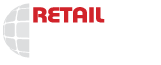 1663 Fenton Business Park Court,
Fenton, MO 63026