Why Reliability Is Key To Self-Service Success In Retail
It has been well documented that deployment and use of self-service kiosks has seen a notable rise over the course of the COVID-19 pandemic.
In the interests of lowering the risks of transmission, businesses have been obliged to find ways to reduce face-to-face contact between customers and staff, and control the flow of people around their premises to maintain social distance.
Kiosks provide a ready-made solution on both fronts. Offloading payments and transactions to a kiosk avoids the need for sales staff to come into close contact with a constant stream of customers while ringing through purchases.
At the same time, one of the reasons kiosks were proving a hit with retailers even before the pandemic was because of their queue-busting capabilities, helping to speed up checkout and prevent bottlenecks of customers building up in one place.
But what about from the customer's perspective? How are shoppers taking to seeing more and more kiosks in stores?
Consumers happy to use kiosks more and more
A recent survey carried out in the US confirms what many observers have been arguing for several years now – that consumers like the option of kiosk and are comfortable with the idea of using kiosks more and more.
According to the survey's findings, 60% of shoppers would now choose a kiosk over a staffed checkout, even if there were equal waiting times for both. Factors like kiosks being seen as quicker and people enjoying the independence of completing purchases for themselves all come into play here.
Moreover, just shy of 50% of people say they would choose a business that offers self-service over one that has no kiosks. Given the direction of travel, we can expect that number to become a majority in the near future.
Kiosk use is undoubtedly on the rise. 60% of survey respondents said they were using self-service options more often than they did in 2020. 53% expect their use of kiosks to continue to increase in the future, with 34% of those expecting it to rise in a 'major way'.
But customers expect the kiosk experience to match their expectations
However, consumer affection for kiosks is not unconditional. As with all things these days, customers have high expectations about the self-service experience. If they don't get what they want, they look elsewhere.
Two thirds of the consumers who took part in the survey mentioned above said they'd come across a kiosk that didn't work. A quarter said they now avoided self-checkout because of poor experiences in the past. A common complaint is that kiosks perform slowly.
That lays down a challenge to retailers. It isn't enough to install kiosks and assume your customers are going to love them. Self-service has to add value, which usually means providing choice and efficiency. And for that, you need kiosks that are fit for purpose, optimized for speed and well maintained.
These are principles you can apply to your entire POS set up, of course. And it underlines some fundamental things customers look for from businesses across the board. Whether it's a kiosk, a website, a call center or face-to-face service, they want reliability and quality they can trust.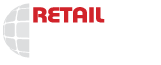 1663 Fenton Business Park Court,
Fenton, MO 63026