Five Ways to Make Payments More Flexible for Your Customers
Flexible payments are a hot trend in online commerce just now. Led by the likes of Klarna, Afterpay, Affirm and PayPal Credit, so-called 'Buy Now, Pay Later' (BNPL) platforms let people spread out payments without credit applications and background checks.
For retailers, BNPL is credited with increasing average order values (AOV) and overall sales volumes by smoothing over financial concerns customers might have about spending, e.g. not having enough balance in their account.
For customers… well, who doesn't love choice and flexibility? It's important to remember that not everyone has a debit or a credit card. Some people prefer cash, some people are early adopters of next-gen payment options like digital wallets on their cell phones.
And sometimes, people just plain forget to carry their card or cash with them – and would appreciate any help you can offer to help them out of an embarrassing spot.
BNPL services have kickstarted the conversation around credit and flexible payment arrangements in a digital context. But what about in store or on hospitality premises? Here are five ways you can offer more flexible payments on premise, too.
In-store BNPL
We might as well start with the obvious one, which is the fact that most of the major BNPL providers have started to roll out in-store solutions. By connecting to your POS, the likes of Klarna, Affirm, Afterpay, Four and Sezzle will automatically administer installment loans that allow customers to break up payment into smaller chunks. A typical installment schedule is four payments at intervals of two or three weeks apart. A growing number of high profile retailers already accept BNPL at checkout.
POS financing
POS financing has been around a lot longer than BNPL. It's associated with store-run credit cards offered by big retailers, and with high value electronic goods like home appliances or IT devices. The key difference with BNPL is that POS financing is run by the retailer (although usually in association with a bank). It also offers longer term credit arrangements, often with deferred interest – or 0% interest to pay for a fixed period of time.
Mobile self-checkout
Payment flexibility isn't all about financing arrangements. In grocery and convenience retail especially, a big coming trend is mobile self-checkout. The next step forward from 'scan and go' consoles that total up groceries before a customer reaches POS, mobile self-checkout integrates the scan part with payments via a cell phone app. By scanning items using their smartphone camera, customers then use the app's payment platform as their own personal POS – avoiding having to queue at checkout.
Pay-at-table apps
The hospitality industry's equivalent of mobile self-checkout, pay-at-table apps allow patrons to order and pay for their food and drink without having to catch the attention of waiting staff. Some of these apps allow diners to book a table and place their order at the same time, meaning they can get their meal almost the moment they arrive. And it isn't just customers who benefit from not having to wait around for the check – throughput at tables is sped up, meaning restaurants can serve more meals per session.
Payment-linked loyalty
Do you know one of the big downfalls of loyalty cards? When members forget to carry their card with them. It's easily done – they probably have enough cards in their wallet. But forget your card once or twice, and you probably forget all about the loyalty scheme – and maybe the reasons to shop with that brand.
The answer? Payment-linked loyalty schemes. Whatever form of payment a customer chooses, whether it's a card, a mobile wallet, a payment app, BNPL – it acts as a form of identification. And all you really need to run a loyalty scheme is the ability to identify every customer.
What is more, payment-linked loyalty software automates everything, rewards included. As soon as your customer swipes their card, and discounts or rewards they have accrued can be applied instantly.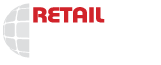 1663 Fenton Business Park Court,
Fenton, MO 63026