Five Ways User-Friendly POS Systems Can Empower Your Employees
They say poor workers blame their tools. But you could just as well argue that the exact opposite is true – a good worker is only as good as their tools.
Certainly, few of us would argue against the big difference that quality, reliable tools can make in our professional lives. Just think of a time when a device you've been using freezes, or a WiFi connection goes down. It stops us in our tracks, sending stress and frustration levels into overdrive.
In the retail and hospitality industries, POS systems count as perhaps the most important tools your people will ever use. Without a functional POS, you can't process sales, you can't input orders, and you can't look up information on the systems to answer customers' questions.
Sure, modern businesses have become reliant on technology. But on the other hand, one of the big benefits of technology is that it makes our working lives so much easier – as long as it works, that is!
A lot gets said about how advanced digital retail and hospitality systems have revolutionized the experience customers get when out shopping and dining. But choosing the right POS solution can have an equally big impact on your employees. Here are five ways POS can make your employees' jobs easier, and empower them to hit new heights in performance.
Faster and More Accurate Transactions
It isn't just customers who get frustrated when a slow, glitchy checkout holds things up. Perhaps because they have to deal with the tension of an increasingly irritable line of customers, it gets to employees, too. People are in service jobs to put a smile on people's faces, after all. A user-friendly, efficient POS system that simplifies the checkout process goes a long way towards speeding up transactions and minimising errors. That helps clerks deliver the level of service that gives them satisfaction, too.
Streamlined Inventory Management
Fast, efficient checkout is one ingredient in delivering great customer service. Another is making sure customers can always get what they want. Or at least, if a particular product isn't available, being able to tell them quickly so they don't waste more of their time (or even better, putting in an order for them there and then). With good inventory software, modern POS systems help employees monitor stock levels in real time, avoid empty shelves and stock-outs, and most importantly respond to customer queries quickly and effectively.
Enhanced Customer Insights
One way that POS has revolutionized in-person customer service is the way that it can help workers with data-led insights. Whether it's specific information about a customer grabbed from your CRM or upsell and cross-sell suggestions scraped from sales data, having analytics at their fingertips via a POS screen helps sales assistants personalize the service they offer, further improving the overall customer experience.
Increased Mobility and Flexibility
POS used to be literally a 'point of sale', that is a specific, fixed point where sales were processed. But with mobile POS technology, employees can take all the benefits POS brings all over the store, restaurant, bar or wherever else they work. That kind of flexibility empowers workers to take service to the customer, again boosting the quality of the experience they can offer.
Improved Employee Satisfaction and Engagement
Finally, as we've already hinted at, all of the above is good for your customers. But it's good for your employees, too, because it gives them the satisfaction of knowing they are doing a great job. Plus, by simplifying processes and reducing the need for manual data entry, employees can focus on more meaningful tasks, such as engaging with customers and providing excellent service. Add all of these things together, and you get better employee morale, higher job satisfaction, and more investment in what they do. And that reduces the likelihood of people wanting to quit their jobs, which is a major issue for the retail and hospitality sectors right now.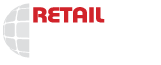 1663 Fenton Business Park Court,
Fenton, MO 63026