Four POS Back Office Do's (and One Don't!)
Point of Sale (POS) systems are first and foremost a front-of-house tool. Their main job is to process sales.
Strictly speaking, all you need for a POS is a way to input the price of items, total up the sale and take the payment, whether that's ringing it through a cash drawer or registering a card or digital payment.
But over time, POS systems have developed so they can do a lot more than just handle purchases. With a modern digital POS, you might have it hooked up to your inventory management and accounting systems so you update stock, finance and tax records with every sale made. You might do the same with your CRM and run a loyalty program direct from your POS.
You might have analytics software that you can use to generate sales and performance reports direct from the data generated by your POS. Or you might have a remote management system running POS in multiple stores all integrated together.
None of these 'back office' functions are essential to the core of what POS does. However, they are capable of greatly extending the capabilities of your POS and boosting performance and efficiency across the business as a whole.
How do you make that happen? Here are some simple do's and don'ts for making POS back office solutions pay.
Do
Approach developing your POS back office in a strategic way. Adding software tools and extra equipment piece by piece is unlikely to result in significant improvements in performance or deliver a strong ROI. Instead, think about your business goals, think about how resources from your POS (i.e. data) can be used to achieve those goals, and then think about how you want to access, share around and protect those resources to have the biggest possible impact. The objective is to create the right kind of infrastructure around your POS to optimize your business.
Think seriously about POS back office solutions if you are planning to diversify the types of POS touchpoint available to your customers. If, for example, you want to add mobile POS (mPOS) and self-service checkouts to your existing suite of terminals, it becomes a lot easier to have everything working in sync as a single system if you build out a back office infrastructure behind it all.
Talk to the specialists. At RTG, we have years of experience advising on, installing and staging POS back office solutions, and we are always more than happy to share our expertise honestly and openly to help you make the right choices for your business.
Don't
Assume that software is all that matters when it comes to adding functionality to your POS. Investing in additional hardware like on-site servers, networking equipment, back-up systems, thin clients and management workstations can help to reduce the load placed on your front-of-house terminals, improve resilience and security, and boost efficiency by making it easier to separate where and how different tasks are carried out. Again, speak to us about the kind of hardware assets you need to make a real difference to performance.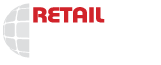 1663 Fenton Business Park Court,
Fenton, MO 63026