Four Questions Every Restaurant Owner Should Ask When Buying A POS System
POS has gone from simply being a means of processing payments to the beating digital heart of restaurant operations. As the first fully digitized systems most hospitality businesses installed, modern POS has provided a ready-made platform for the rapid digital transformation that has swept the industry over the past decade or so.
POS technology continues to evolve, and as the restaurant trade looks to recover from the heavy blows inflicted by COVID-19, it will have a central role to play in how businesses adapt to the 'new normal'.
In this article, we'll take a look at four key questions restaurant operators should be asking themselves when considering future POS purchases.
How important is flexibility in how you operate?
As the restaurant sector looks to recover post-pandemic, there's no doubt new operating models and new ways of working will continue to evolve. Many dining rooms have already, for example, cut the number of seats they have inside their premises and added more outside to maintain social distance.
If the number of people eating out takes some time to return to pre-pandemic levels, businesses will have to continue to innovate with other ways to generate revenue, for example through takeout services, or running pop-up kitchens at outdoor events.
Mobile POS supports all of these operational changes. From helping waiting staff keep up high-quality table service over a larger area with instant digital order processing to allowing you to make sales from anywhere you choose, POS in tablet form adds more agility and more options to how you run your business.
Would your customers appreciate more autonomy?
Self-service kiosks have been a hot trend in the QSR and fast casual sector for some time now. Major chains like McDonalds and Taco Bell have adopted them wholesale to separate ordering and payment from service, slashing waiting times and making the whole customer experience more streamlined in the process.
Self-service can work in full-service restaurants, too. It might be using digital touchscreens to let patrons select their tables and a dining time rather than waiting for a host or hostess to attend to them. Or it might be using digital menus and payment facilities at the table.
The truth is, people like independence, and one of the most interesting outcomes of kiosk adoption in the QSR sector is that average order values have increased. It goes against the grain of what we have traditionally been taught to think about service, but people are becoming increasingly more comfortable with choosing what they want to order when left to their own devices.
Think about it – have you ever felt pressured to order when a member of waiting staff comes to your table, even though you're not really ready? Kiosks also provide excellent opportunities for up and cross-selling, with plenty of clever technology available for making targeted suggestions, and of course showing people what else they could have visually.
How will you connect front-of-house to the kitchen?
Both mobile POS and kiosks can help to streamline service and increase order accuracy. That's all because orders are processed instantly and digitally – no more waiting staff running back and forth to the kitchen with slips of paper, no more mislaid orders, no more mistakes in either writing the order down or trying to decode the handwriting.
Of course, you also need a way for kitchen staff to receive and read the orders. Wall-mounted touchscreen panels make for great kitchen displays, as they can break orders down into a clear visual workflow, and let kitchen teams track progress in a clear, intuitive way.
How much space do you have for POS equipment?
Many cafes and smaller restaurants are working with very limited space. The sheer size of old school PC-based POS systems could be a real headache for these types of businesses, taking up valuable counter space and looking ugly too.
AURES's all-in-one digital POS terminals are designed with space and aesthetics in mind. Containing all the processing capabilities required, small footprint models like the ultra-compact Nino and Twist are ideal sectors like the small restaurant trade.
If you only have room for one fixed place POS terminal, you can also extend your reach by adding mobile POS endpoints.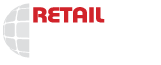 1663 Fenton Business Park Court,
Fenton, MO 63026