Four Reasons to Modernize Your POS Set Up
How up to date is your POS system? Have you made it as far as a networked suite of touchscreen terminals? Or are you still making do with standalone electronic cash registers? Do you have your front-of-house POS integrated with your back office business systems?
It isn't easy keeping up to day with the latest developments in retail technology. Evolution happens quickly, and what was a cutting edge solution just a couple of years ago can look outdated pretty quickly.
More than anything, modern POS systems are deploying a broader range of technologies than ever before. Think self-service kiosks, mobile POS tablets to complement fixed position terminals. Think contactless checkout. Think end-to-end integration, including ecommerce.
Of course, any system upgrade or extension requires investment and a certain amount of time and effort to get off the ground. You want to be sure that you're going to get the returns to make it all worthwhile. So what are the business benefits of modernizing your POS set up? Here are four to be thinking about.
Create a slicker customer experience
Whether you run a store or a restaurant or a leisure venue, one thing you want to do is create the kind of experience that keeps customers coming back for more. We can get a little carried away overcomplicating this. What customers are most interested in is the basics – not having to waste time queuing to pay, finding everything they need quickly and easily, getting assistance when they want it.
Modern POS technologies like self-service checkout, information kiosks and mobile POS are all about creating more flexible, seamless service options. Why make a customer come to you when you can take service to them with a tablet? Why make them wait to pay when they can do it themselves quickly through a contactless checkout?
Encourage customers back onto your premises
Another reason for focusing on creating the best possible customer experiences is that on-premise businesses are still having to win customers back after the pandemic. For some people it's the on-going fear of crowded public places, especially as COVID case numbers rise again. For others, it's simply the fact that they've fallen into the habit of shopping online more, ordering takeout rather than going to a restaurant etc.
An on-point service experience supported by the latest technologies will remind people what they are missing when they only shop or order online. But at the same time, retail tech like self-service kiosks and contactless checkout can help reassure those customers who are nervous about venturing out again, by providing COVID-safe options that reduce interactions with people.
Make up for staff shortages
US service sectors are facing a staffing crisis. In retail, the quit rate reached 4.4% towards the back end of last year – so getting on for five in every 100 workers were on their way out. One million people quit the restaurant and hotel sectors. That's left retail and hospitality critically understaffed, and even more exposed to ongoing high rates of absence due to resurgent COVID strains.
Businesses are having to reinvent how they deliver service to their customers. The alternative is to see businesses shrink in line with dwindling staff numbers. Technology has a key role to play. Self-service options alone have huge potential for freeing up staff to concentrate on other areas, whether that's stocking shelves or providing personalized one-to-one service.
Gather more data
Finally, as well as introducing new POS end points into your business – the mobile tablets, the kiosks and so on – another feature of an up-to-date POS set up is having everything integrated together in a single cohesive network.
Why? Because, armed with a device, every interaction with a customer is an opportunity to gather data. Data can have a transformative impact on your business, providing the insights to drive smarter decisions, spot new opportunities, cut costs and deliver better value to your customers. The more data you have, the better those decisions become.
But data also works best when it is shared right across your business, providing a 360-degree picture where you can see how all the moving parts affect one another. This is achieved by making sure there are no data silos in your business – or in other words, everything is connected together. So updating your POS shouldn't be just about adding new end points, it should also involve a thorough review of your POS and broader IT architecture, to make sure everything is playing nice together.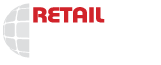 1663 Fenton Business Park Court,
Fenton, MO 63026