Four Ways a Tailored POS Solution Can Improve Your Business
Are you tired of the one-size-fits-all approach to technology? When it comes to your business, shouldn't your technology solutions be as unique as you are? At RTG, we believe that retail businesses deserve more than off-the-shelf solutions for their POS and hospitality systems.
Why Settle for Generic?
Retailers and hospitality establishments come in diverse shapes and sizes. Your operational needs are distinct, and that's why we're here to offer you customized POS systems that align with your specific requirements.
Unlock the Potential of Customization Our goal is not just to deliver a bunch of equipment and call it a day. We take pride in crafting tailored setups that provide unique solutions for every client. A customized POS solution isn't just a cash register – it's a strategic blend of endpoints, screens, payment terminals, and more, all configured to supercharge your business.
Benefits of a Tailored POS Solution:
Improved Efficiency: Streamline your operations with workflows designed to match your business processes. Automation reduces errors and enhances efficiency.
Enhanced Customer Experience: Personalized service is the future. Blend staffed checkouts with self-service kiosks for a seamless, satisfying customer journey.
Data-Driven Insights: Harness valuable customer preferences, buying patterns, and sales trends. Our customized solutions capture the data you need for strategic decision-making.
Scalability: As your business evolves, your POS solution should too. Our setups are future-ready, adapting to accommodate growth and new technologies.
Partner with RTG for Your Business's Success
Ready to take your business to the next level? Our tailored POS solutions are designed to meet your unique needs, elevate your customer experience, and drive growth. Say goodbye to cookie-cutter setups – embrace technology that's as individual as your business.
Contact us today to discover how RTG's customized POS systems can revolutionize your operations and set you apart in a competitive market.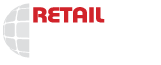 1663 Fenton Business Park Court,
Fenton, MO 63026