How Kiosks Are Redefining Retail Convenience
You don't have to be a C-store operator to know the importance of convenience in modern retail. Today's consumers aren't just prioritizing convenience when they drop into their local store. They demand it all the time, everywhere they buy.
According to one survey carried out by the National Retail Federation (NRF), upwards of 90% of consumers are likely to choose a retailer based on convenience, and more than four in five say convenience is more important to them now than it was five years ago.
And if we take the findings of an in-depth study by PwC, convenience is now the second most important factor customers judge the quality of their retail experience on. The first is efficiency, which we can at the very least call a close cousin of convenience.
But what exactly are we talking about when it comes to a 'convenient' customer experience? One definition puts it as "reducing the customer's non-monetary costs", or in other words the time and effort they have to 'spend' on making a purchase. Another way of saying this that you regularly hear is 'reducing friction' for the customer.
We all know the kind of things that cause 'friction' in retail – queues at checkout, out of stocks, clunky sales processes, customers not being able to find what they want, long waits for deliveries.
Ecommerce has reduced consumer tolerance for such annoyances to near zero, because if there's one thing that online shopping majors in, its convenience. You can shop on the move when and where you want, you never have to queue, and if a particular site doesn't have the item you want or can't guarantee delivery the next day, you just go somewhere else.
Technology has your back
How can store owners keep up? Well, it's clear that technology has rewritten the rulebook on retail convenience in the form of ecommerce. But on-premise operators no longer have to feel like they're missing out. Tech has your back on convenience, too.
Self-service kiosks have been big news in categories like grocery for a number of years now. They are also a familiar sight in fast food restaurants. The reason for their well-established success in these areas is all to do with convenience. For most people, grocery shopping is a functional necessity they want over and done as quickly as possible – they certainly don't appreciate being held up waiting just to pay. And fast food is meant to be, well, fast.
Kiosks bust queues and speed up transactions in various ways. For a start, you can often situate two or three kiosks on the same footprint that would otherwise be taken up by a single staffed checkout, so you immediately increase throughput that way. In grocery, self-checkout lanes allow customers to self-filter so people with large carts full of items go to a cashier and those with just a handful of items in a basket go to a kiosk. This improves the flow for everyone.
In fast food, kiosks are used to separate the ordering process from service, which has been proven to have a big impact on efficiency (that word again). And one other important thing that cannot be ignored is that consumers enjoy the autonomy of helping themselves. Some studies have found as many as three quarters of people say they prefer self-service options for routine purchases over dealing with a clerk.
These are not just benefits that large grocery or fast food chains can enjoy. Reducing queues, speeding up checkout, improving service efficiency, giving customers more options – these are boxes that every retailer of every size should be looking to tick. It's little surprise, therefore, that roll out of kiosks is increasing rapidly in every category from C-stores to department stores.
Ready to find out more? Get in touch with RTG to discuss our exclusive range of premium kiosks manufactured by our partner AURES.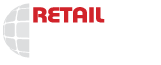 1663 Fenton Business Park Court,
Fenton, MO 63026