How Technology Is Driving The Evolution Of The Guest Experience
A lot has changed in the hospitality industry over the past 20 years, for guests and operators alike.
At the start of the millennium, we were just beginning to book hotel rooms online, but it would have been nothing like the experience we get today.
While it is hard to imagine a hotel not having its own website these days, there was nowhere near the same level of choice available online just two decades ago. We didn't have all the photographs to help us picture exactly what we were booking, all the user reviews, or the option to quickly IM a hotel to ask a question as we browse.
And there wasn't, of course, AirBnB or other 'peer-to-peer' private rental options, which has greatly increased the number of accommodation choices available.
Beyond booking, the rest of the hospitality experience was even more conventional. You would turn up at your hotel and wait at reception to be checked in manually by a member of staff, before being handed a key and being shown to your room.
Room service, concierge services, booking a table at the restaurant, it was all done through human interaction. Hoteliers would pride themselves on how attentive their service was – the very definition of good hospitality.
Yet nowadays, the guest experience in any given type of accommodation often looks very different. Check-in and payment might be done in advance via a smartphone, with keys collected from a digital safe, or keycodes sent to the device in place of physical keys. Alternatively, you might check-in independently at reception using a self-service kiosk.
Once in your room, you might download a mobile concierge app to manage all aspects of your stay, giving you the option to interact with staff via IM or use digital self-help options. Smart IoT devices in your room might automatically alert staff when your mini-bar or toiletries need replenishing, a voice assistant might let you order room service without picking up the phone.
All of this goes somewhat against the grain of what the hotel industry has long defined as 'great' service – namely, the human touch. Yet all the evidence suggests that technology is not simply altering the guest experience – it's delivering what people want.
Putting guests in control
Across industries, the statistics backing up consumer preferences for self-service are compelling. Multiple studies suggest that upwards of two in three people now prefer messaging and other self-service options to talking to a customer representative, especially over the telephone. Two in five say they prefer self-service over human contact full stop.
This might trouble traditional hospitality operators that have built their reputations on the high-quality personable service they provide. But as the old saying goes – the customer is always right. Consumer expectations around what makes for great services are changing, and self-service is very much part of that.
For the modern hotel guest, 'luxury service' means not having to queue in reception for check-in. To many people, it means having the autonomy and control to book services and amenities at their leisure, rather than having to contact a member of staff to do it for them.
And while many people no doubt enjoy the 'personal touch' of attentive hotel staff, just as many value their privacy more. The popularity of private holiday rentals tells us as much.
Perhaps most importantly, the hospitality sector shouldn't fall into the trap of seeing 'traditional' in-person service and a more tech-driven, autonomous guest experience as an either-or option. Used correctly, the two can complement each other.
Tech has the capability to resolve major pain points in the guest experience, like having self-service kiosks in reception to avoid people having to queue for check-in or making other inquiries.
At the same time, kiosks, mobile apps and other self-service options free staff from time-consuming administrative tasks, giving them more time to focus on the kind of personal, high quality service that adds real value to a stay.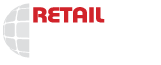 1663 Fenton Business Park Court,
Fenton, MO 63026