Making POS the Engine Room of Your Restaurant Operations
What's the main function of your restaurant POS terminal? Totalling up the check and taking payment?
Sure, that's always been what POS does. But ask yourself this – how and where do your customers place their orders these days? How and where do they pay?
At one time, the answer to both questions was straightforward for pretty much every restaurant operator – at the table, giving their order and their cash to a member of waiting staff, who then puts both through the POS. Or, if you ran a takeaway, swap the table for the counter or over the telephone.
Nowadays things aren't so straightforward. Yes, you still have your sit-down customers and walk-up takeout clientele. But what about online orders – not just through your own website or app, but also through third-party order and delivery services like Just Eat or Uber Eats? Maybe you have a drive thru, or started experimenting with curbside pick-up during the pandemic. Or maybe you're working on streamlining things by offering self-service ordering, either on mobile or on a kiosk.
The bigger picture is this – restaurant operations are more diverse and complex than ever before. More options for customers means more revenue opportunities. The more flexible you are about giving people what they want, the more meals you will sell. But, the caveat on that is you have to maintain quality of service across all different channels. However people choose to dine with you, you still need to deliver an excellent experience.
That's one reason to start thinking about POS as less a final step for ringing in the dollars and more of a central hub for everything that goes on in your restaurant. POS is not so much a physical entity in your restaurant anymore as a digital system. However people order and pay – online, via an app, using a kiosk or handing over cash in the traditional way – a modern POS connects everything together. A single sales platform with multiple inputs.
Joining it all together
What happens after you take an order (which is increasingly also when you take payment) is equally important. Again, the more options you provide, the more complex things become. It's commonplace for modern kitchens to be handling orders for dine-in guests, takeout collections and deliveries. You have them coming in through different apps with different fulfilment criteria. Staying on top of which meals go where, when, is a major job.
Again, digitised POS systems are your friend. All that data about orders, including where they are going when ready, can be fed straight into a kitchen management system. The latest restaurant POS software increasingly comes with in-buit multichannel ordering and fulfilment systems, saving on the cost of buying in the platforms of third-party providers.
Once you go that far, it's only a small step to connecting sales to inventory, so you can update menu availability in real time and/or order ingredients in good time to keep availability high.
And just as it makes sense to make your offer flexible and dynamic with multiple online and mobile ordering options, you can look to do the same on premise as well. Along with fixed point POS terminals, tablet-based mobile POS lets you take service to the customer, inputting orders directly at the table and taking payment quickly and efficiently. And as mentioned, self-service kiosks provide the option to separate ordering from dining or collection to free staff to focus on service and reduce wait times.
When you stand back and look at the bigger picture, it becomes clear that POS has a reach way beyond payments in the modern restaurant trade. Best viewed as a system of ordering, payment and fulfilment options both on premise and digital, used to its full potential POS is the glue that holds your operations together.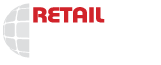 1663 Fenton Business Park Court,
Fenton, MO 63026