RTG Welcomes Applebee's Grill & Bar
Retail Technology Group is very proud to be an endorsed POS Hardware Service Provider for the Applebee's Communities.  RTG has been in business since 2003 and continues to be a growing presence in the POS industry providing clients many opportunities such as:
Onsite Maintenance
Advance Exchange
Break Fix Time and Material
Low Voltage Cabling
New Store Installation
Digital Menu Board
Security Cameras Installation
Staging and Warehousing
We have the pleasure to introduce ourselves during your Franchise IT Conference but if you have question in advance on our maintenance please do not hesitate to call or email.
RTG Contacts
Account Manager
Pamela Dains
636-680-8416
Sales
Chris Boucher
636-680-8440
We look forward to all opportunities provided and being your extension to the restaurants.  We try to make it easy to receive a quote for your restaurants.  All we need to know is:
Restaurant # and Location
What do you want covered?
Which POS Terminal and how many in each location
What Back Office Model you have
How many KDS units you have
How many kitchen printers you have
We look forward to meeting you at the Franchisee IT Conference!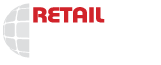 1663 Fenton Business Park Court,
Fenton, MO 63026