Tap to Pay: The End of Dedicated POS Hardware?
Convenience has been a hot topic in consumer-facing industries for some time now. And not just from the perspective of making everything simpler and more straightforward for today's digitally native customers.
Businesses too have much to gain from making operations more streamlined, efficient, and ultimately making life easier for their people as a means of boosting productivity.
We've seen the quest for ever more convenience shape the evolution of point of sale solutions. First it was touchscreen interfaces and card readers that made logging and processing sales so much faster than keying everything into a traditional cash register.
Then it was self-service kiosks, which hands control of the whole transaction process over to customers, and mobile POS (mPOS), which allows businesses to take the POS to the customer. As you can see, the direction of travel is all about choice, flexibility, speed, and simplicity.
The latest destination on this road trip to ultimate convenience is Tap to Pay. Tap to Pay is an innovation being driven by major payment card brands like Visa and Mastercard, and takes the form of a mobile app that allows a device to process contactless payments. It can be seen as a convergence of three trends that have already reached a level of maturity in point of sale – mobile POS, software-based solutions, and contactless payments.
It is estimated that there are already 20 million Tap to Pay devices in use in retail, hospitality and leisure around the world. According to one source, that number has leapt by 200% over the course of the COVID-19 pandemic, spurred by the sharp increase in contactless payments as businesses seek hands-free solutions to cut transmission of the virus.
In particular, it is predicted that Tap to Pay will be a big hit among micro businesses and small merchants. Smaller vendors like food truck operators and market stall holders arguably benefit most from mobile POS solutions as their business is most likely to move around. The extra advantage of Tap to Pay is that you don't need any specific hardware to run it on, like a dedicated POS tablet. A Tap to Pay app runs on any smartphone or tablet, making it a highly cost-effective solution.
It's easy to understand the attraction to micro businesses of a simple, low cost, highly convenient payment solution they can simply download onto their smartphone. But if it ticks the boxes for the smallest vendors, why not larger operators, too?
Software v hardware – or part of the same team?
There is a long-running debate in POS circles about whether this technology might eventually push the need for dedicated hardware out the door. A lot of this centers on the cost benefits and convenience of running POS software on standard cellular devices.
So does Tap to Pay threaten to make the purpose-built POS tablet obsolete?
We think not for several reasons. One is that Tap to Pay is a contactless payment solution only. An essential trend in how POS technology has evolved over the past few decades is how it has become about so much more than payment processing.
For the modern retail or hospitality business, POS has become a digital hub for all their operations – not just a point of sale but a vital point of data capture for finance, inventory, and CRM systems, plus an important information resource that empowers employees to provide better service in the moment.
Running all these critical systems so they collaborate efficiently and reliably with each other requires compute and data storage beyond what can be achieved by a simple app on a smartphone. Whether it's a customized tablet or an on-premise IT network, POS hardware plays a key role in delivering the juice, the capacity, and the security you need to make your systems run at an optimum level.
Another reason why we don't see Tap to Pay taking over any time soon is the fact that contactless payments are still capped at $100 in the US, and lower in many other parts of the world. Sure, during the pandemic, Visa, Mastercard and other operators raised the contactless limit to $250 to enable more widespread use. We still don't know whether this higher limit will remain. But whether it's $100 or $250, any business that makes sales higher than those amounts needs an alternative to contactless.
There's no doubt that Tap to Pay makes a welcome addition to the POS resources available to businesses, particularly those looking for a simple, flexible, mobile solution for contactless payments. But any talk of it being another sign of how software solutions are pushing POS hardware out the door is very premature, and in our view misses the point about what businesses need most from POS – a range of options to address a range of needs.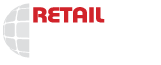 1663 Fenton Business Park Court,
Fenton, MO 63026