The Value of Help Desk Support for Your POS
A POS system has become a vital cog in many retail, hospitality, leisure and entertainment businesses. Having a single integrated solution where you can process all payments and purchases and, amongst other things, automatically update inventory, finance, and customer records, helps to create more streamlined, efficient, and successful operations.
It's a powerful tool to have. The only question when your business leans on such an important system is – what happens if it fails on you?
Modern POS solutions are built to be resilient and reliable. But as with any technology, there's always the risk of something going wrong. If your POS goes down, your ability to trade is effectively suspended until the issue is fixed.
There have been some high-profile examples underlining just how expensive a POS outage can be to a business. Back in 2015, a widespread POS fault that affected Starbucks outlets across the US and Canada is estimated to have cost the coffee shop chain millions of dollars in lost revenue in a single afternoon.
Similarly, back in 2017, department store Macy's experienced issues with its credit card machines on Black Friday, the busiest trading day of the year. Not only did the hold up in processing sales lead to lost revenue, but it also caused a huge amount of reputational damage as angry shoppers took to social media to complain about the long lines.
Naturally, it makes sense for businesses to do everything they can to avoid such problems with their POS. That's why making sure your POS partner offers a comprehensive help desk service is so important.
Specialist support on demand
Modern POS systems are complex, sophisticated pieces of tech. If something went wrong with your system, would you or a member of your staff automatically know how to fix it? All kinds of issues could affect how your POS is performing, from software glitches, updates not being configured correctly, hardware faults, problems with your network – and that really is just scratching the surface.
Sure, you might think that if something goes wrong with my POS, I can just look up a local engineer to come take a look at it. But you will probably have to wait a day or two before they can get out to see you, while in the meantime you lose money because you can't process transactions efficiently, if at all. And you'd be surprised how expensive a call-out technician can be.
All of this just strengthens the case for making help desk support a priority when choosing your POS partner. The best POS vendors these days make aftercare and long-term relationships their business, because they understand that ongoing performance is essential to delivering strong ROI to their clients.
At RTG, we offer a 24/7 technical help desk with knowledgeable people ready to troubleshoot your issues at any time of the day or night. Every call is answered promptly (on average in less than 90 seconds) by a real person who has been fully trained by our technical staff to understand how our systems work and what the most common issues are.
They will listen to what's going on with your POS and talk you through a troubleshooting checklist – many times, we can resolve the problem on that same call, meaning next to no downtime for your system! If it's a more complex fault, we will book an engineer to visit your premises asap, with full coverage across all of North America.
We understand that your POS is too important to your business to leave faults unaddressed. With our round-the-clock Help Desk and nationwide support, we make sure all our clients get maximum value from their system.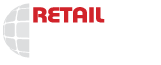 1663 Fenton Business Park Court,
Fenton, MO 63026