Total Cost of Ownership for POS: What Are the Hidden Factors You Need to Consider?
When you invest in a cornerstone piece of technology for your business like a POS system, you want to be sure you're getting plenty of bang for your buck.
But before you start calculating ROI and judging whether this product or that is good value, you have to understand what it's really going to cost you.
What we mean by this is, cost isn't just the price tag the vendor puts on the product. According to research carried out by one of our key partners, the upfront purchasing cost of a POS system only accounts for 34% of the true cost of owning and running that solution.
How can that be? Well, think about it – the money you spend on a POS doesn't end when you authorize payment of your dealer's invoice. The system needs electricity to run on. If something goes wrong with it, you need to call out an engineer to repair it. You might have to replace parts as well as pay for their time. You might need technical support with the software.
Plus, the POS you buy might not be the POS you need in two or three years time. As your business needs change, you could find yourself adding more terminals, or other endpoints like mobile POS tablets or kiosks. You might want to update the software to add more features.
All of these things add costs on top of that initial outlay. In fact, as per AURES's findings, retail and hospitality businesses on average end up spending two thirds of the total sum they shell out on a POS post-purchase.
That's what we call Total Cost of Ownership, or TCO for short. If you want to get the best value possible from a POS solution, you need to have an idea what this TCO is before you buy, all those 'hidden' costs included.
False economy
Here's a classic example of how failure to consider TCO properly can end up costing your business more money. Imagine you're in the market for a new POS system, you've narrowed it down to two choices and the time comes to make up your mind.
There's not an inconsiderable difference in price between the two. In your head, you know the more expensive one is the better model, it's built sturdier, it will perform slicker and faster. But something in you just can't justify those extra few hundred dollars (or thousand, depending on the size of your business). You go for the cheaper option.
How does this little tale invariably end? Within months you start getting problems with your system, performance glitches, hardware failing. Calling out the engineer seems to become a monthly occurrence you can set your watch to. A year or so later, you look at your expenditure. Guess what? The amount you have spent on maintenance and repairs is way over what the more expensive POS would have cost. And that's without even considering losses from all the times your system wasn't working properly.
Product quality matters to TCO. You might have to pay more for a better POS up front, but remember, that's only a third of the total operating costs. If that more expensive POS ends up running like a dream for months or years on end without so much as a service, it will end up being better value than the cheap product that fails all the time.
Operating costs are not just a function of the quality of hardware you buy, though. The way a POS is installed and staged makes a big difference, too. At RTG, we make a big deal about offering staging and installation services that are second to none, because we know it saves our clients money in the long run.
The same is true of our service and maintenance contracts. When you buy the whole package – a top quality product, specialist technicians setting up the system for you and a dedicated support desk and qualified engineers just a phone call away – you can rest assured that you are getting a POS that will perform better for longer, and with faster, most cost-effective repairs when you do need assistance.
That is the secret of driving down the TCO.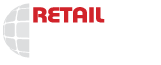 1663 Fenton Business Park Court,
Fenton, MO 63026