Troubleshooting Common POS Problems
Your POS system is the heartbeat of your business. It enables the key process that keeps your business going – making sales and taking money. So it's no exaggeration to say if your POS has problems, your business has problems, too.
If anything is amiss, you have to act swiftly to make sure the issue doesn't become terminal.
As with anything, being able to identify the cause or nature of any problem with your POS will help speed up how quickly things can be fixed. In many cases, this is something you'll be able to do yourself without having to call out an engineer.
Here's how to troubleshoot some of the most common problems you're likely to face with your POS.
Card reader is slow processing payments
The first thing to do is to check in with your payment processor to see if they are having any issues their end.
If not, the problem is likely to be down to one of three things:
Compromised security
Poor WiFi connection
A faulty card reader
If someone has breached your digital security and hacked into your payment system, that could slow things down. This is also the most serious fault, so look into this one immediately. Run a threat scan from your cybersecurity software or contact your cybersecurity partner.
If everything looks ok security wise, check your connectivity. Run a general broadband speed test and contact your ISP if it's slow to find out what the problem is. They will also be able to help you run a diagnostic text on your WiFi routers.
If you eliminate both a security breach and poor connectivity, your card payment reader may have developed a fault. Contact your provider to report the issue and request a replacement.
Touchscreen is glitchy
Slow, glitchy performance on your POS touchscreen could be caused by a number of different things. Again, it's possibly a sign that your security has been compromised and there's some piece of malware affecting your system's performance. So make scanning for threats and talking to your cybersecurity partner your first priority.
Another common cause is overdue software updates. Your POS will be running any number of software programmes at once, all of which are very finely orchestrated to work together properly. Failure to keep up with updates could upset this careful balance and lead to compatibility issues, which you'd experience as poor performance at the interface. Run a search for updates and install any that are available.
In newly installed POS systems, it's not uncommon for staff to report issues that most likely arise from poor installation and staging. These could be faults in both hardware and software configuration. You will need to contact your POS provider and get them onsite under the terms of your warranty.
Finally, if everything is not working as smoothly as you would expect it should on your touchscreen, it could be a sign of a hardware fault, rather than a software issue. It could be the touchscreen itself, or it could be caused by processor issues etc. Again, contact your POS provider for a full diagnosis and to discuss whether repair or replacement is the most appropriate next step.
At RTG, we believe the best way to resolve POS issues is through expert support and world class service. That's why our support center is open around the clock seven days a week, and is staffed at all times by fully trained technical specialists who are on hand to help you identify and resolve your POS issues whenever they occur.
With RTG, you are never alone dealing with POS issues. Contact us today and let us help you get your business back on track.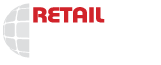 1663 Fenton Business Park Court,
Fenton, MO 63026