What are Smart POS Terminals and What Do They Offer Your Business?
One of the universal truths of business tech is that nothing stands still for very long. Evolution is constant, and business owners face the ongoing challenge of keeping up with trends and staying relevant.
In POS, in the course of the past 20 years we've seen the shift from electronic cash registers to fully computerized ePOS systems and then onto cloud-based POS. We've seen the introduction of touchscreen terminals, mobile POS, self-service kiosks and more.
The latest trend is so-called Smart POS. According to one study, there are already 13.7 million Smart POS terminals in use, but this is forecast to rise to 35 million by 2026.
But what exactly is the definition of a 'smart' POS end point? And what benefits do they offer to businesses?
More options at checkout
In truth, the arrival of Smart POS is not nearly as revolutionary as the arrival of cloud-based POS software services or the introduction of touchscreen terminals. It represents more of a gentle step forward in response to market trends that make the changes somewhat inevitable.
So rather than some brand new approach to POS technology, the latest 'smart' solutions build on and tweak what we already have. In the main, Smart POS solutions focus on adding payment functionality and automating some key processes.
One of the stand out additions to a Smart POS system is payment orchestration. Payment orchestration has two sides to it, one built on software functionality, one based on hardware components.
On the software side, payment orchestration adds a management layer that integrates and handles multiple payment processes from a single platform. This includes connecting to multiple payment service providers (PSPs), routing transactions and authorizing payment methods. It gives merchants an easy, out-of-the-box solution for accepting multiple types of payment.
However, alongside the orchestration software, you also need the hardware capabilities to accept different payment types. Increasingly, that means being able to handle different types of contactless or digital payment, be it cards, Apple or Google Pay, digital wallets, payment via QR code etc.
Up until now, POS terminals have tended to run with card readers as external peripherals. But with payment methods diversifying and pressure to provide an increasingly seamless checkout experience, digital payment is now being viewed more and more as a core capability. That means next gen POS terminals are coming onto the market with native payment scanning capabilities, be that contactless NFC readers, QR code scanners (which allow users of services like PayPal to pay in person quickly), Bluetooth payments or more.
Alongside improved digital payment capabilities, Smart POS systems also automate loyalty and other CRM processes. Among younger demographics in particular, 69% of consumers say they find traditional loyalty schemes frustrating to use and 96% believe that programs could be improved. Complaints arise from things like not being able to take advantage of rewards because you forget your card, or administration of points and rewards holding them up at checkout.
The latest cutting edge loyalty schemes aim to make enjoying the benefits completely seamless and automatic by connecting them directly to payment. When you scan your chosen payment method at checkout, you don't need to do any more – the system identifies you, applies any discount owed, tops up your points etc. That's doing loyalty the smart way, so it doesn't in any way detract from the customer experience.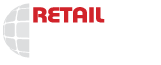 1663 Fenton Business Park Court,
Fenton, MO 63026