What Is POS Staging And Why Does It Matter To Your Business?
A modern POS system can be made up of any number of different components. These can be neatly divided into two main categories – hardware and software.
POS hardware is all the physical equipment present, including endpoints like POS terminals, touchscreens, tablets, kiosks, cash drawers, card readers, digital display screens etc, but also 'back office' assets like servers, network routers, PCs and so on.
POS software runs on the physical hardware to deliver multiple functions and services, such as logging sales, updating inventory, processing payments, and providing data analytics. In modern digital POS systems, software is what drives the main point of sale operations, but hardware provides the foundation required for it to run and, crucially, the interface for using it.
The relationship between POS hardware and software is an important one for any business. Even a small independent store or restaurant is likely to want several pieces of hardware in their POS set up these days – a couple of terminals, perhaps some mobile POS tablets (especially useful in the hospitality industry), maybe a self-serve kiosk.
When you get to larger chains, the volume of POS equipment multiplies many times over. At RTG, we've worked on major POS implementations for big multi-site clients involving hundreds of POS end points.
Whether large or small, the requirements of a business are always the same – they want the same POS software running consistently across all their different hardware assets.
Making that happen is a key part of the POS implementation process. It's known as staging.
Rapid reliable roll outs
In software development, staging refers specifically to the creation of special dummy run environments which exactly replicate the real life conditions an application will run in for final testing before rollout.
This is partly what POS staging involves, although the objectives are broader than just ensuring a piece of software runs correctly. Our goal is also to achieve the installation, configuration and testing of applications across multiple endpoints as quickly and efficiently as possible. We also use staging as an opportunity to customize deployments to suit the specific needs of every site.
For running software instances across multiple POS endpoints, we use a process known as system imaging. Imagine, for example, that you want a couple of dozen different POS terminals running exactly the same POS suite on the same operating system across two or three different stores to ensure the user experience is consistent.
Uploading, configuring and then checking the software works consistently across all of these different assets would be a laborious task if approached one endpoint at a time. With system imaging, you configure the software once on a single machine, then take a complete copy that you can roll out to other machines. We use our own dedicated, secure staging servers to handle the creation and processing of system images.
As much as anything, at RTG we approach POS staging from a project management perspective. We always say, POS roll outs don't just happen. What happens between choosing your next solution and having it live in your premises is critical. From configuration to customization to quality assurance, get the staging of your POS right and you can have years of trouble-free POS performance ahead of you.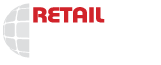 1663 Fenton Business Park Court,
Fenton, MO 63026