What Solutions Do We Offer for the Restaurant Sector?
The US restaurant sector is a major contributor to the economy. Sure, over the past year or so, all the talk has been about how hard a hit hospitality has taken from the COVID-19 pandemic, how many restaurants have shut their doors permanently, how many people have left the sector, how many billions expected revenues are down by.
It's been a tough time. But no one should lose sight of the gargantuan size of the industry we're talking about. In 2017, US restaurants took an astonishing $800bn in sales. Before COVID struck, the National Restaurant Association was predicting revenues of close to $900bn in 2020.
Talk of the collapse of the US restaurant sector is way premature. It's not like Americans have lost their love of dining out suddenly. It might take a couple of years, but the industry will bounce back, and will no doubt be a trillion-dollar industry by the end of the decade.
At RTG, while our name might be short for 'Retail Technology Group', we've been selling hardware and tech solutions to hospitality clients for all of our 20-plus years as a company. When it comes to POS and associated equipment, restaurants need many of the same things stores need – touchscreen terminals, cash drawers, receipt printers, servers, network infrastructure, card machines as so on.
But we also appreciate that the restaurant sector has some unique needs of its own. There's a lot of specialized POS and related tech available that's been developed for the restaurant trade. However, on the flipside of this, the overwhelming majority of restaurants are small family-owned businesses that can't afford or don't want the trouble of expensive, sophisticated systems. It's been estimated that up to two thirds of businesses don't have a specialized restaurant POS at all.
Our job is not to tell restaurant owners that they're missing out on an opportunity to make their business more profitable by getting the right systems installed. We see our responsibility as making the decision a no-brainer, by offering reliable, proven solutions at prices restaurant owners can afford.
Here are some of the specialized restaurant solutions we provide.
Kitchen Display Systems
What's one way you can speed up service, increase the accuracy of orders and boost the number of happy, satisfied customers who leave your joint already looking forward to their next visit? A kitchen display system is a simple idea that works wonders for efficiency and quality of service in any restaurant.
By connecting a digital screen in the kitchen directly to the POS terminal, as soon as an order is punched in, the kitchen staff can see it. Not only that, but with simple software, the KDS will schedule and prioritize meals, so chefs see what to cook when to make sure a party's meals are all ready at the same time. No more scribbled notes getting misplaced or mixed up – just laser sharp service, every time.
POS Tablets
Using tablets as part of your POS set up is not something restaurants alone can benefit from, but they very likely can get the biggest advantage from it. Picture this – instead of a member of your waiting staff going to a table and writing an order on a piece of paper, and then walking over to the POS terminal to punch it in, they take the POS – in the form of a tablet computer – to the table and dial it in right there. You've halved the time it takes to process an order automatically!
Not only that, but because a POS display has all the menu items on display, and it just takes a tap on the touchscreen to select them (or deselect them), it's much, much easier to get orders right first time. And when combined with a KDS, the kitchen knows what they need to get cooking even as the waiting staff are still standing talking to the customer at the table – meaning even faster service.
Drive Thru Equipment
One thing is for sure, the restaurant trade is going to have to adapt in the post-COVID world. Many more restaurant operators have had to switch to takeout to survive lockdowns, and in the new socially distanced world we are living in, they are having to find ways to offer 'contactless' collections and deliveries.
Drive-Thrus have been around in the QSR sector for decades, but it's a solution that is tailor-made for the post-COVID world. The core of it is having an intercom and touchscreen terminal for placing orders, and a card reader for paying – all without coming into contact with anyone.
And get this for an idea – if you haven't got the room to create a drive thru route outside your premises, no sweat. You can use the same equipment to create a 'walk thru' takeout instead!
Find Out More
Our team at RTG are more than happy to answer any questions you might have about our services, visit our Contact Us page to get in touch.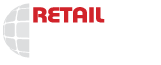 1663 Fenton Business Park Court,
Fenton, MO 63026