These Terms & Conditions ("Agreement") constitute a legally binding agreement between Retail Technology Group, Inc. (hereinafter "RTG" or "VENDOR") and you ("you" or "your" or "CUSTOMER").  These Terms govern your use of RTG's services, your relationship with RTG, and sale of products by RTG, superseded by any conflicting terms of signed, written agreements between a CUSTOMER and RTG (a "Product and Services Agreement", "Master Services Agreement", or similar).
All references to "Products" and/or "Services" in this Agreement are to the Products and Services provided to CUSTOMER on an RTG order, but only to the extent the same are actually tendered by RTG to CUSTOMER.
CUSTOMER shall:
(a) Furnish, at its own expense, qualified personnel and suitable equipment, as required, to receive the Products and as otherwise necessary to enable RTG to perform the Services hereunder.  CUSTOMER agrees to furnish a suitable operating environment and the electrical service necessary for operation of the Products and performance of the Services.
(b) Operate the Products for business purposes only and only for their normally intended purposes.
(c) Keep the Products in good operating condition and use the Products only in a careful manner.  All service parts and supplies will be provided by CUSTOMER.  Any parts obtained by RTG for service on behalf of CUSTOMER must be pre-approved by CUSTOMER'S IT Department (which approval may be obtained through email communications).  CUSTOMER shall not make or cause to be made any alterations, changes, additions or improvements to the Products except to the extent the foregoing are performed by either manufacturer of the given Product or an authorized service provider of the manufacturer of the given Product.  Any other alteration, change, addition and/or improvement made by CUSTOMER shall void any warranty then in effect with regard to the given Product, including, without limitation, the warranties described in this Agreement.
CUSTOMER further agrees that it will: (i) operate the Products, at its own expense, in accordance with all applicable operating instructions and all applicable laws and regulations; (ii) only allow the Products to be operated by fully qualified and duly authorized personnel; (iii) provide a suitable environment for the Products in accordance with the manufacturer's environmental recommendations (including adequate space, electrical power, air conditioning and humidity control) and RTG's instructions; (iv)  provide RTG such access to the Products as is necessary to perform the Services and any maintenance or repairs to the Products that it may be obligated to perform; and (v) notify RTG promptly in writing if any operating problems occur with the Products.
RTG shall:
(d) Provide agreed upon and paid for Products and Services to CUSTOMER under the terms and conditions of this agreement, in accordance with all applicable laws and regulations, and using appropriately qualified personnel and equipment, as required, to properly unload and unpack the Products.
(e) Provide reasonable technical assistance to CUSTOMER with respect to the operation of the Products and provide warranty coverage of the Products as set forth an applicable order.
(f) Deliver the Products within the period set forth in Section 4 hereof.
Section 2.  Additional Products and Services
2.1 CUSTOMER and RTG may, from time to time, agree upon additional or different Products and Services to be provided by RTG.  Such agreements must be writing and shall describe the Products and Services to be provided, the timetable to provide them and the charges/fees CUSTOMER will pay for such Products and/or Services. In the event such changes or additions are accepted by RTG, RTG may revise the price and performance dates and RTG reserves the right to change designs and specifications for the Products without prior notice to CUSTOMER, except with respect to Products being made-to-order for CUSTOMER.
2.2 All orders for additional or different Products and Services are subject to acceptance by RTG.  RTG's policies and charges in effect on the date of acceptance will apply unless otherwise provided herein.
2.3 RTG shall have no obligation to install or make such changes in any Products manufactured prior to the date of such change.
Section 3.  Taxes
CUSTOMER shall be solely responsible for all taxes, fees and assessments arising out of, or related to, the purchase of the Products and the Services, including, but not limited to, all licenses, registration fees, sales, use, property, gross receipts, excise, transaction, ad valorem, privilege, intangible, stamp or other taxes or charges, together with any fines, penalties or interest thereon, now or hereafter imposed by any governmental body, upon or with respect to the Agreement or any of the items and activities provided herein, excluding, however, (a) franchise taxes; (b) any taxes based on the net income of RTG or in the nature of or substitution for income taxes; or (c) any excise taxes imposed upon RTG based upon income received by RTG.
Section 4.  Delivery and Acceptance
4.1 With regard to Products purchased hereunder, RTG will, unless otherwise agreed to by the parties, arrange for the transportation, shipment and insurance coverage during shipping for Products but CUSTOMER will reimburse RTG for all costs associated therewith in accordance with the payments terms set forth on Schedule A hereto.
4.2 While RTG will use all reasonable commercial efforts to maintain the performance and delivery date(s) acknowledged or quoted by RTG, all performance and shipping dates are approximate and not guaranteed.  RTG reserves the right to make partial shipments.  RTG, at its option, shall not be bound to tender delivery of any Products for which CUSTOMER has not provided shipping instructions and other required information.  If the provision of Services or shipment of Products is postponed or delayed by CUSTOMER for any reason, CUSTOMER agrees to reimburse RTG for any and all storage costs and other additional expenses resulting therefrom.  Unless otherwise specified by RTG, all sales of Products hereunder are FCA: manufacturer's dock or RTG's dock, as the case may be and the risk of loss for the Products shall transfer to CUSTOMER at the manufacturer's dock or RTG's dock, as the case may be.  Shortages or damages must be identified and signed for at the time of delivery.
4.3 Unless CUSTOMER gives written notice to RTG within ten (10) days after receipt of the Products specifying defects or other objections, it shall be conclusively presumed as between RTG and CUSTOMER that CUSTOMER has fully inspected the Products; that the Products are in full compliance with the terms of this Agreement; are in good condition and repair; and that CUSTOMER is satisfied and has accepted the same, subject to the warranty obligations provided for in this Agreement.
Section 5.  Limited Warranties, Disclaimers; Limitation of Liability
5.1 New Products purchased by RTG for resale to CUSTOMER ("Resale Products") shall carry only the limited warranties (if any) extended by the original manufacturer of such Products.
5.2 RTG warrants to CUSTOMER that all other Products (all Products provided hereunder that are not Resale Products) will be free of material defects in materials and workmanship for a period of ninety (90) days from date of RTG's delivery of Products to the carrier for delivery to CUSTOMER (the "Product Warranty Period").  RTG will, at its own expense and as its sole obligation and as CUSTOMER's exclusive remedy for any breach of the warranty described in this Section 5.2, use commercially reasonable efforts to repair the defect reported to RTG within the Product Warranty Period, or if RTG is unable to repair the defect, RTG will, at RTG's option, either replace the Product or refund the fee paid for the defective Product.  Any repair or replacement of a Product will not extend the original Product Warranty Period.
5.3 RTG warrants for a period of thirty (30) days from date of performance (the "Services Warranty Period") that the Services as described in the Agreement will be performed a good and workmanlike manner in accordance with the requirements, specifications and the scope of Services as described in the Schedules (the "Specifications") and that the Work Product from such Services will meet the applicable Specifications for such Work Product.  RTG will, at its own expense and as its sole obligation and as CUSTOMER's exclusive remedy for any breach of this warranty, reperform any Services that are found through documentary evidence provided to RTG during the Service Warranty Period to have breached this warranty.
5.4 Notwithstanding anything herein or in any Schedules to the contrary, the limited warranties set forth in this 5 do not extend to any losses or damages due to misuse, accident, abuse, neglect, normal wear and tear, negligence (other than RTG's), unauthorized modification or alteration, use beyond rated capacity, unsuitable power sources or environmental conditions, improper installation, repair, handling, maintenance or application, any failure of or defect arising out of any Third-Party Materials or CUSTOMER Property or any other cause not the fault of RTG.  To the extent that CUSTOMER or its agents have supplied specifications, information, representation of operating conditions or other data to RTG that is used in the selection or design of the Services and/or Products and the preparation of RTG's quotation and/or schedule(s) of Services, and in the event that actual operating conditions or other conditions differ from those represented by CUSTOMER, any warranties or other provisions contained in the Agreement that are affected by such conditions shall be null and void.
5.5 EXCEPT FOR THE EXPRESS LIMITED WARRANTIES SET FORTH IN THIS 5, ALL RTG PROPERTY, PRODUCTS, SERVICES, WORK PRODUCT AND OTHER PRODUCTS, INFORMATION, MATERIALS AND SERVICES PROVIDED BY RTG ARE PROVIDED "AS IS." RTG HEREBY DISCLAIMS ALL WARRANTIES, WHETHER EXPRESS, IMPLIED, STATUTORY OR OTHER (INCLUDING ALL WARRANTIES ARISING FROM COURSE OF DEALING, USAGE OR TRADE PRACTICE), AND SPECIFICALLY DISCLAIMS ALL IMPLIED WARRANTIES OF MERCHANTABILITY, FITNESS FOR A PARTICULAR PURPOSE, TITLE AND NON-INFRINGEMENT.  WITHOUT LIMITING THE FOREGOING, RTG MAKES NO WARRANTY OF ANY KIND THAT THE RTG PROPERTY, PRODUCTS, SERVICES, OR ANY OTHER RTG OR THIRD-PARTY GOODS, SERVICES, TECHNOLOGIES OR MATERIALS (INCLUDING ANY SOFTWARE OR HARDWARE), OR ANY PRODUCTS OR RESULTS OF THE USE OF ANY OF THEM, WILL MEET CUSTOMER'S OR OTHER PERSONS' REQUIREMENTS, OPERATE WITHOUT INTERRUPTION, ACHIEVE ANY INTENDED RESULT, BE COMPATIBLE OR WORK WITH ANY OTHER GOODS, SERVICES, TECHNOLOGIES OR MATERIALS (INCLUDING ANY SOFTWARE, HARDWARE, SYSTEM OR NETWORK) OR BE SECURE, ACCURATE, COMPLETE, FREE OF HARMFUL CODE OR ERROR FREE.
5.6 IN NO EVENT WILL EITHER PARTY BE LIABLE UNDER OR IN CONNECTION WITH THIS AGREEMENT, ANY PRODUCT OR ANY SERVICES OR ANY WORK PRODUCT UNDER ANY LEGAL OR EQUITABLE THEORY, INCLUDING BREACH OF CONTRACT, TORT (INCLUDING NEGLIGENCE), STRICT LIABILITY AND OTHERWISE, FOR ANY (a) CONSEQUENTIAL, INCIDENTAL, INDIRECT, EXEMPLARY, SPECIAL, ENHANCED, OR PUNITIVE DAMAGES; (b) INCREASED COSTS, DIMINUTION IN VALUE OR LOST BUSINESS, PRODUCTION, REVENUES, OR PROFITS; (c) LOSS OF GOODWILL OR REPUTATION; OR (d); COST OF REPLACEMENT GOODS OR SERVICES, IN EACH CASE REGARDLESS OF WHETHER PROVIDER WAS ADVISED OF THE POSSIBILITY OF SUCH LOSSES OR DAMAGES OR SUCH LOSSES OR DAMAGES WERE OTHERWISE FORESEEABLE, AND NOTWITHSTANDING THE FAILURE OF ANY AGREED OR OTHER REMEDY OF ITS ESSENTIAL PURPOSE.
5.7 IN NO EVENT WILL THE AGGREGATE LIABILITY OF RTG (FOR ALL CLAIMS OR ACTIONS) ARISING OUT OF OR RELATED TO THIS AGREEMENT OR THE PRODUCTS AND SERVICES PROVIDED HEREUNDER, WHETHER ARISING UNDER OR RELATED TO BREACH OF CONTRACT, TORT (INCLUDING NEGLIGENCE), STRICT LIABILITY, INDEMNIFICATION OR ANY OTHER LEGAL OR EQUITABLE THEORY, EXCEED THE TOTAL OF THE AMOUNTS PAID TO RTG FOR THE PRODUCT OR SERVICE GIVING RISE TO THE CLAIM IN THE TWELVE–MONTH PERIOD PRECEDING THE GIVEN CLAIM ARISING.
5.8 ANY AND ALL LIMITATIONS, WAIVERS AND RESTRICTIONS OF CLAIMS AND DAMAGES APPLY EVEN IF ANY REMEDY FAILS OF ITS ESSENTIAL PURPOSE.
Section 6.  Governing Law
6.1 This Agreement shall be deemed to have been executed in the State of Missouri and shall be governed by and construed in accordance with the laws of the State of Missouri without regard to the internal conflicts of law rules thereof, which would otherwise govern the law applicable to this Agreement.  Any legal suit, action, or proceeding arising out of or related to this Agreement or any Products sold, or Services performed hereunder, will be instituted exclusively in the federal courts of the United States located in the City of St. Louis, Missouri or the courts of the State of Missouri in each case located in the County of St. Louis, and each Party irrevocably submits to the exclusive jurisdiction of such courts in any such suit, action, or proceeding.
Section 7.  Notices
7.1 Any notice required or permitted in this Agreement shall be sufficient if in writing and if delivered or mailed by certified or registered mail or by nationally recognized overnight delivery services, postage prepaid, return receipt requested, addressed to the parties as set forth below or at such other address(es) as shall be specified in writing by either of the parties to the other and shall be deemed effective three business days after deposit in the mail, return receipt requested
7.2 All notices required by this Agreement to be given to RTG will be addressed to:
Retail Technology Group, Inc.
1663 Fenton Business Park Court
St. Louis, MO  63026
Attn: Chief Financial Officer
All notices sent to RTG will also be copied to the office that has been servicing the account, as directed by a duly authorized RTG representative.
Section 8.  Indemnification
8.1 Infringement Indemnities.
8.1.1 RTG shall indemnify, defend and hold harmless CUSTOMER and CUSTOMER's officers, directors, employees, agents, permitted successors and permitted assigns (each, including CUSTOMER, a "CUSTOMER Indemnitee") from and against any and all Losses incurred by the CUSTOMER Indemnitee arising out of or relating to any Action by a third party (other than an affiliate of a CUSTOMER Indemnitee) to the extent that such Losses arise from any allegation in such Action that any RTG Property, the Services, or any Work Product provided hereunder infringes any third party's Intellectual Property Rights arising under the laws of the United States.  The foregoing obligation does not apply to the extent that such Action or Losses arise from any allegation of or relating to any:
8.1.1.1 incorporation by any RTG Property of, or combination, operation or use of any RTG Property in or with, any technology (including any software, hardware, firmware, system or network) or service not provided by RTG or specified for CUSTOMER's use in the applicable Schedules, unless otherwise expressly permitted by RTG in writing;
8.1.1.2 Third-Party Materials;
8.1.1.3 modification of any RTG Property other than: (i) by RTG in connection with this Agreement or a Schedule; or (ii) with RTG's express written authorization and in strict accordance with RTG's written directions and specifications; or
8.1.2.4 use of any RTG Property after RTG's notice to CUSTOMER of such activity's alleged or actual infringement, misappropriation or other violation of a third party's rights.
8.1.2 CUSTOMER shall indemnify, defend and hold harmless RTG and its affiliates, and each of its and their respective officers, directors, employees, agents, permitted successors and permitted assigns (each, including RTG, a "RTG Indemnitee") from and against any and all Losses incurred by the RTG Indemnitee in connection with any Action by a third party (other than an affiliate of a RTG Indemnitee) to the extent that such Losses arise out of or relate to any allegation that any Intellectual Property Right or other right of any person, or any applicable law, is or will be infringed, misappropriated or otherwise violated by any CUSTOMER Property, including, without limitation, any CUSTOMER data, software, or equipment.
8.1.3 THIS SECTION 8.1 SETS FORTH EACH PARTY'S SOLE LIABILITY AND OBLIGATION FOR ANY ACTUAL, THREATENED OR ALLEGED CLAIMS THAT THIS AGREEMENT OR ANY SUBJECT MATTER HEREOF (INCLUDING THE VENDOR PROPERTY) INFRINGES, MISAPPROPRIATES OR OTHERWISE VIOLATES ANY INTELLECTUAL PROPERTY RIGHTS OF ANY THIRD PARTY.
8.2 General Indemnity.  Each party shall defend, indemnify and hold harmless the other party and its affiliates and their respective officers, directors, employees, agents, permitted successors and permitted assigns against all Losses that arising as a result of or in connection with any Action brought by any third party (other than an affiliate of the indemnified party) resulting from the indemnified party's or any of its affiliate's and their respective officer's, director's, employee's, or agent's, gross negligence or willful misconduct, including, but not limited to, fraud.
8.3 Any indemnification obligations set forth in this Agreement will be subject to the following conditions: (a) the indemnified party will notify the indemnifying party in writing promptly upon learning of any claim or suit for which indemnification is sought; (b) the indemnifying party will have sole control of the defense or settlement; and (c) the indemnified party will reasonably cooperate with the defense, at the indemnifying party's sole cost and expense, provided that no indemnifying party will pursue any defense or settle any claim involving any finding of fault upon, or the payment of any fees by, any indemnified party without first obtaining the indemnified party's express, written consent thereto.
Section 9.  Force Majeure
9.1 Neither party will be in breach or be liable or responsible (except for CUSTOMER'S payment obligations hereunder) because of its delay in performance or failure to perform any of its obligations hereunder if such delay or failure is caused by strikes, labor shortages or disturbances, acts of God, war, civil disturbance, compliance with governmental order or allocation rules, flood or other cause reasonably beyond its control.
Section 10. Miscellaneous
10.1 CUSTOMER agrees to refrain from soliciting for employment or hiring, directly or indirectly or hiring through a third-party, without the prior written consent of the other party, any of RTG's employees, former employees within 90 days of termination, contractors or subcontractors, assistants or agents (collectively "Personnel") for a period of twelve (12) months from the later of:  (a) the date of the last work performed by RTG or any of its Personnel; or (b) twelve (12) months from the date of termination of any Agreement, provided that open advertisements of employment directed to the general public and not any specific individual shall not constitute a breach of this Section 10.1.  In the event a CUSTOMER shall hire, directly or indirectly, any Personnel within such period, CUSTOMER agrees to pay RTG in consideration of its lost business and the expense of training and rehiring qualified personnel having the requisite unique and technical expertise, as liquidated damages, an amount equal to twelve (12) month's salary of the designated Personnel at RTG's then current rate of compensation for that person's position.
10.2 Performance of any obligation required of a party under this Agreement may be waived only by a written waiver signed by the party waiving such right or obligation, which waiver shall be effective only with respect to the specific obligations described in such waiver.  The waiver by a party of a breach of any provision by the other shall not operate or be construed as a waiver of any subsequent breach.
10.3 In the event that any Action is instituted or commenced by either party against the other party arising out of or related to this Agreement, the prevailing party, as determined by the trier of fact, shall be entitled to recover its actual attorneys, expert witness and accountants' fees and out-of-pocket expenses, and legal or court costs from the non-prevailing party.
10.4 The invalidity or unenforceability of any provision of this Agreement shall in no way affect the validity and enforceability of any other provision.  Without limiting the foregoing, it is expressly agreed that each and every provision of this Agreement, which provides for a limitation of liability, disclaimer, warranties or exclusion of damages is intended by the parties to be severable and independent of any other provision and to be enforced as such.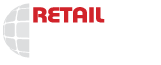 1663 Fenton Business Park Court,
Fenton, MO 63026