POS Hardware Failure? There's No Time to Lose
Any number of things can cause a POS outage. It could be the network, it could be a software or a cloud server issue, it could be something wrong with your hardware.
Whatever it is, an outage will cost your business money. A lot of money. Statistics show that 81% of retailers experience POS downtime at least once a year, and 87% of those businesses wait four hours or more for support from their POS supplier.
What's terrifying about those figures is how much retailers estimate a single hour  of POS downtime costs their business. Let's remember here, an outage means you can't process payments, you can't make sales, you lose business. It might be a single piece of hardware reducing your capacity, or it might be a full system outage bringing your entire business to a grinding halt.
Either way, it costs.
Here are the figures that really make you sit up and take notice. 98% of organizations say a single hour of system downtime costs their business over $100,000. 81% say it costs them more than $300,000. You can do the math when you have to wait four hours to get help.
Act on the first sign of a problem
Problems with POS hardware tend to develop over time. It's rare for a POS terminal or kiosk to just crash completely out the blue. So rather than a sudden hit to your business with a key asset out of action, what you get is a gradual deterioration. Things get slower and glitchier and more annoying. But it still works. Until one day…
It doesn't make sense to wait until this point to take action. At the first warning sign that something is not right with a piece of hardware, that's your cue to do something about it. You don't need to put up with weeks and months of declining performance, and then take the hit of one of your terminals being completely out of action. You can save yourself a whole bunch of money by acting right away.
First, get in touch with your POS supplier's help desk and explain the issue. It might be something commonplace that they can put right there and then. At RTG, we operate a 24/7 help desk staffed by fully trained professionals. The first thing they will do is talk you through a troubleshooting guide for your make and model of product.
We aim to answer every call in 90 seconds. That means there's a good chance of getting the issue fully resolved in considerably less than four hours.
If the issue can't be resolved remotely, we offer two options. For major assets like full kiosk units and POS terminals, we will dispatch a qualified engineer together with a replacement unit. Their objective is to then repair and replace the faulty product, whichever is quickest. If your unit cannot be repaired onsite, you will get a replacement to use while the faulty hardware is shipped back to our Depot Center for further attention.
For smaller components and peripherals, under our Advanced Exchange program, your ticket will be sent straight to the Depot Center. We like to keep things simple, and this solution couldn't be more so – we will send you out a replacement there and then.
We don't believe in wasting your time making you wait while we repair the specific component you've had running in your store. We can do that on our time, and add repaired products back into our inventory pool, while you get back to running your business as normal with a replacement.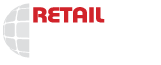 1663 Fenton Business Park Court,
Fenton, MO 63026